National Association of Bankruptcy Attorneys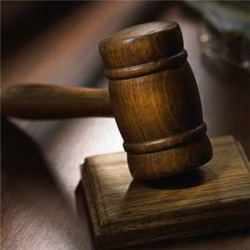 The National Association of Bankruptcy Attorneys is an organization that is designed to provide bankruptcy lawyers with continued education and information about the current bankruptcy laws in the United States. The organization has more than 4,000 active members today from all 50 United States as well as Puerto Rico. Those who are members of the association receive regular newsletters and other publications keeping them current in the happenings of bankruptcy laws and regulations. The organization was started as a means of providing resources to these attorneys as well as their clients and giving them a venue to have their voices heard on the national level. Prior to the organization, creditors basically ran the show and could have bankruptcy laws changed to their advantage. Today however, this is no longer true due to the organization of thousands of attorneys across the nation.
Choosing an Attorney for Bankruptcy
When choosing an attorney to represent you during a bankruptcy proceeding, ensuring that he or she belongs to the National Association of Bankruptcy Attorneys is an excellent idea. This gives you the assurance that your attorney knows all of the current laws and policies regarding bankruptcy. Most who are members of the organization will display their membership inside their law office or if you are unsure you can simply ask your attorney if he or she is a member. While choosing an attorney who is a member will not get you a lower fee on your bankruptcy or ensure that the process will be smoother, it will ensure that your attorney is a qualified and experienced bankruptcy attorney which is very important.
Questions to Ask
When choosing an attorney for your bankruptcy it is important that you fully understand the process, what is expected of you and what the outcome will be. There are a number of questions that you can ask your attorney to ensure that you fully understand what will happen during the bankruptcy proceeding. You should also inquire about the fee structure. While you may be required to pay your filing fees up front you may be able to include your attorney's fees in your bankruptcy if you are filing a Chapter 13 or a Chapter 11. If the fees cannot be included you may still be able to pay just a small retainer and the remainder over the next couple of months before the bankruptcy discharge date. Ask about the fee structure and the total attorney's fees as well as any professional organizations that the attorney may belong to. You may want to find out if this specific attorney focuses solely on bankruptcies. An attorney who does nothing but bankruptcies will have a bit more experience and will better understand the process.
Choosing Wisely
While most consumers will be concerned about cost, this is not the only determining factor when you choose a bankruptcy attorney. Beware of any attorneys that seem to be too cheap. Again, check to see if your attorney is a member of the National Association of Bankruptcy Attorneys. This will help to ensure that you are choosing a legitimate lawyer for your bankruptcy needs.