National Association of Consumer Bankruptcy Attorneys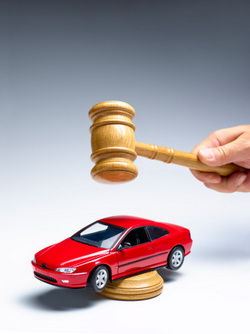 The National Association of Consumer Bankruptcy Attorneys is an organization that is designed to service the needs of bankruptcy attorneys for consumers. The organization is the only national one in the United States and was developed in 1992 to ensure that consumers and the bankruptcy attorneys representing them had a voice in bankruptcy proceedings on a governmental scale. The NACBA aids attorneys in helping to represent their clients.
Prior to the NACBA
Before the National Association of Consumer Bankruptcy Attorneys was formed consumers and the attorneys representing them had no one to help them when they dealt with judges, lawmakers and creditors. The consumer credit industry made many successful efforts to change the Bankruptcy Code many times until the development of the NACBA. A group of attorneys got together and determined that in order for consumer debtors to have a fair chance, an organization needed to be formed that would stop creditors from running the show.
NACBA Today
Today the National Association of Bankruptcy Attorneys includes more than 4,000 members who are located in various areas around the 50 United States as well as in Puerto Rico. Members of the organization are those whose firms file thousands of bankruptcy cases each year as well as smaller firms or individual attorneys that file only a couple of hundred each year. The group works together to ensure that consumers are well informed of their rights and the specific process of bankruptcies. It operates for the specific goal of helping consumers and consumer bankruptcy attorneys to be heard on a national level and to provide help to clients and their attorneys. The organization is an advocate of consumer debtor rights before Congress and files briefs that help to support these rights in bankruptcies. They provide information in relative issues to the media as well as a variety of policy makers throughout the nation. They also provide support for bankruptcy attorneys that enables these attorneys to better represent clients throughout bankruptcy proceedings. Educational opportunities, professional publications and forums and are provided to members of the organization for a clearer understanding of new laws as well as legislation regarding consumer debt and the consumer bankruptcy process.
Help for Consumers
Those needing to retain a bankruptcy attorney should check to ensure that the attorney chosen is a member of the National Association of Consumer Bankruptcy Attorneys. This simply allows you a much better understanding of the process and ensures that your chosen attorney is experienced and kept updated of the newest laws and policies regarding consumer debt and bankruptcy. Attorneys who belong to the organization receive frequent newsletters on bankruptcy issues and have continuing education on the topic, which gives you a much better outcome in the long run. Choosing an attorney who is not a member of the organization is possible, but most consumers would prefer to have a knowledgeable and educated attorney representing them through this difficult process. The NACBA website gives more information about members and how to find a member attorney in your local area.