Bankruptcy Attorney FAQs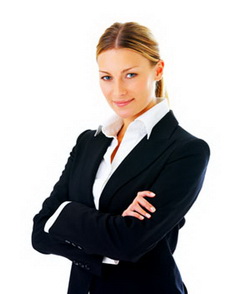 When it comes time that you need to file a bankruptcy, there are a number of questions that you may need answered. Many consumers and businesses know a bit about the general information regarding bankruptcy filing, but the specifics are a bit harder to understand. Here are a few common Bankruptcy Attorney FAQs that you should learn before you begin to search for an attorney.
Where Do I Find a Qualified Bankruptcy Attorney? – There are a number of places where you can search for an experienced attorney to file and represent your bankruptcy case. Begin by searching in your local area. You can use your friends and family for referrals, check your local phone directory and look online.
Can I Pay the Fees Over Time? – Most attorneys will require that you pay them in full before they will file your case. Some however, may agree to let you pay a retainer, normally around 50 percent of the total attorney fee and then pay the remainder over the next few months. You will need to ensure that your attorney fees are paid before the bankruptcy will be discharged. You may also find that some attorneys will include their fees in your bankruptcy. This is if you are filing a Chapter 13. If so, then you will need to pay the retainer as well as the filing fees and then the remainder of the fees will be added to your monthly debt payment.
Can I Add the Court Fees in the Bankruptcy? – Normally court fees are required to be paid prior to filing the bankruptcy. The courts require certain fees before papers will be sent in to the bankruptcy court.
Is There Any Way to Get Around All This Paperwork? – Unfortunately there is a lot of paperwork involved in filing a bankruptcy. This is true no matter what type of bankruptcy you file. All paperwork must be filled out correctly and in a timely manner in order for your case to be heard by a bankruptcy judge. Your attorney should be able to help you to fill out any paperwork that you have.
How Important Is Experience when Choosing an Attorney? – Choosing an experienced attorney is critical. You should ensure that the attorney who represents you has a few cases under his belt. This ensures that he or she will know the laws and be able to properly advise you on the proper steps to take.
I'm Not Sure What to do Next? – Most consumers have no idea how to file a bankruptcy. This is another reason why retaining a qualified and experienced bankruptcy attorney is a must. Your attorney should be able to guide you through the process and ensure that all of your paperwork is properly filled out and filed on time.
You may have additional questions regarding bankruptcy attorneys. These bankruptcy attorney FAQs are simply a few of the answers that you may receive. Find a qualified attorney and be certain that you ask any questions that you may have before you pay any money upfront.